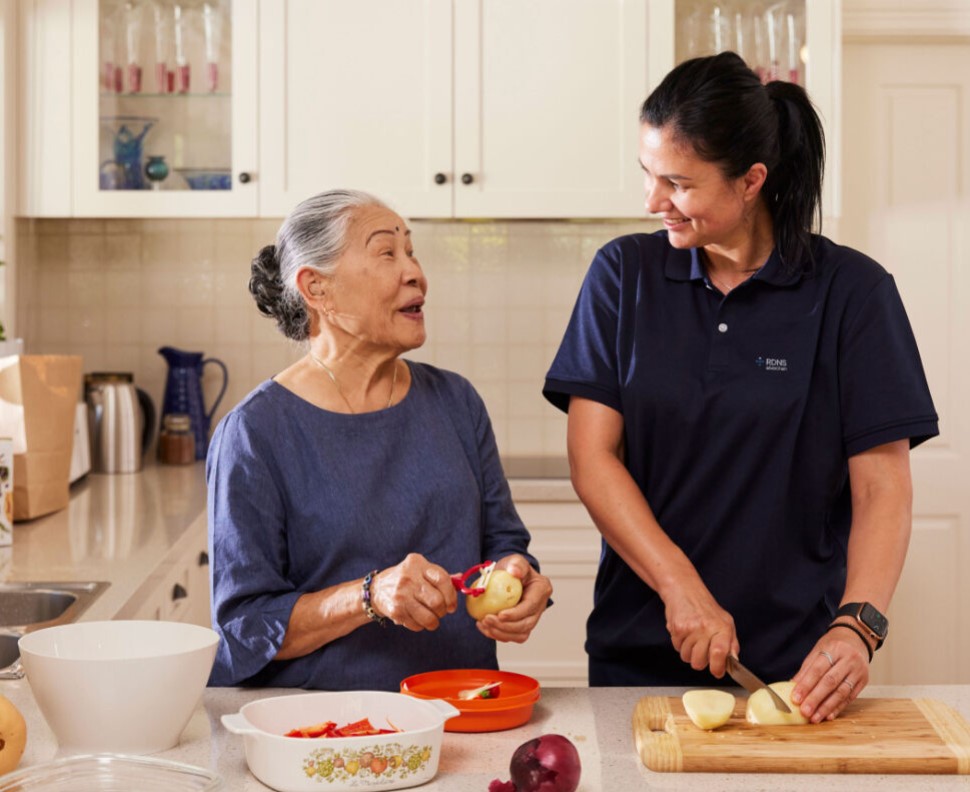 The cost of aged care funding like Home Care Packages (HCP) and Commonwealth Home Support Programme (CHSP) is subsidised in part by the Australian Government. You will need to pay a contribution fee to receive our services, and this is based on your care needs following an aged care assessment.

Commonwealth Home Support Programme (CHSP)
See our WA Commonwealth Home Support Programme Contribution Schedule (as at 1 March 2023) for the financial contributions you will need to pay to receive these services. You can also see our Contribution Agreement Terms and Conditions for more information.

Home Care Package (HCP)
Packages are available in four care levels, which is set by the Aged Care Assessment Team (ACAT). Each level comes with a set level of annual funding, which can be allocated to provide the support services needed to maintain your health, social life, and independence.
See our WA Home Care Package Price List (as of 1 August 2023) for full details. The following fees apply to HCPs in addition to fees for your services:

Care Management

Care Management is an essential part of every package and makes sure you receive the right level of support that meets your current and future care needs. Your Care Co-ordinator:
works to set up your care and services plan aligned with your goals and keeps it within your budget
regularly reviews your care with you to ensure it suits your needs
ensures your care is culturally safe and identifies and addressed any risks to your safety and wellbeing
Package Management
Package Management fee covers the costs of administering your package. This includes managing your funds, preparing monthly statements, and coordinating services and workers. They also do quality assurance and compliance activities.
Income-tested fees and basic delivery fees
These fees are controlled by the government and include the:
Basic daily fee: this is currently capped at a maximum of 17.5% of the age pension, or $10.49 – $11.71/day depending on your package level. You can choose to pay this fee or part of it, depending on the care and support that you need.
Income-tested fee: this is a fee you may pay based on your assessable income which is determined by the Department of Human Services. It does not include the value of your home or other assets.
Supplements
If you receive a package, you may be eligible for additional supplements. This can be for specific care needs, such as dementia, cognition support, and oxygen or enteral feeding, or a Veterans' supplement. Ask your Care Co-ordinator about supplements when you meet with them.
We're here to help
Our team can assist you to organise your care and understand the costs involved. Contact our team on 1300 320 611, or complete the form below. Alternatively, you can email us at careteam@silverchain.org.au.
Get in touch with us today
We always aim to respond within 2 business days of your enquiry.
130 years
Founded in 1884, we have a proud history of providing expert care and support to generations of Australians.
115,000
We deliver our services to more than 1105,000 Australians annually.
2.9m
Each year we provide more than 2.9 million sessions of care.
4,500
We employ more than 4,500 people, including clinical teams, care professionals, allied health experts, and a dedicated research and innovation division.