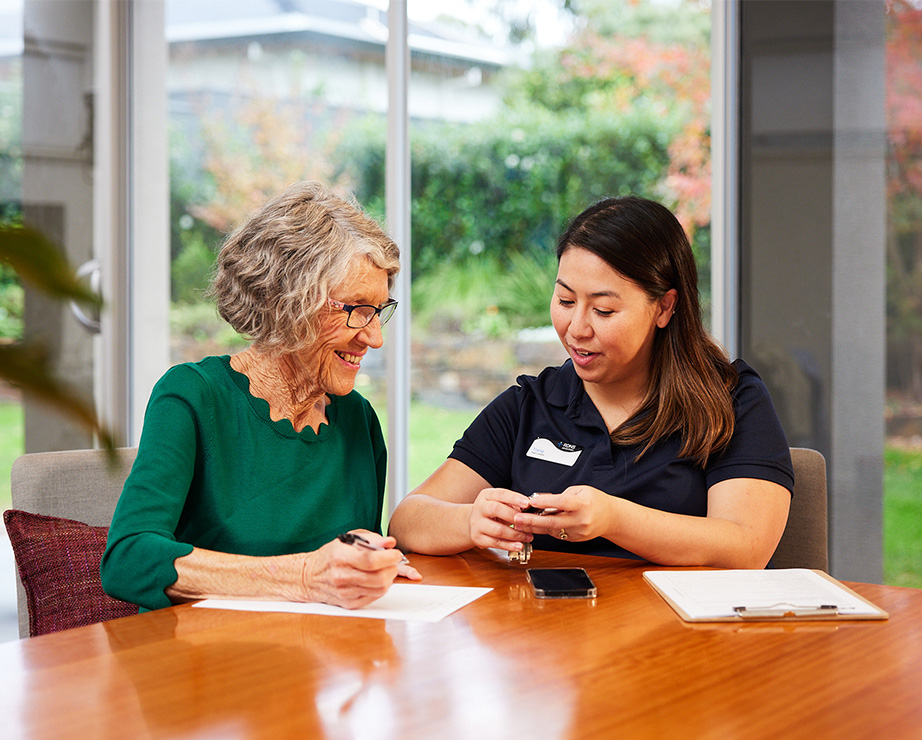 You can access aged care services through either government subsidised funding or private services
Available funding includes short term care, help at home (home care), and aged care homes.

Help at home
Getting support at home can help you feel comfortable and confident to continue doing the things you enjoy at home, and help you avoid going to the hospital or clinic to receive care. There are two types of home care funding that you can apply for:
Commonwealth Home Support Programme (CHSP): This is an entry level aged care service that provides basic home support. You may be eligible for this program based on your ability to do everyday activities.
Home Care Package (HCP): A package is often the next step on from receiving services through CHSP. It offers more comprehensive services that are split into different levels of care depending on your needs.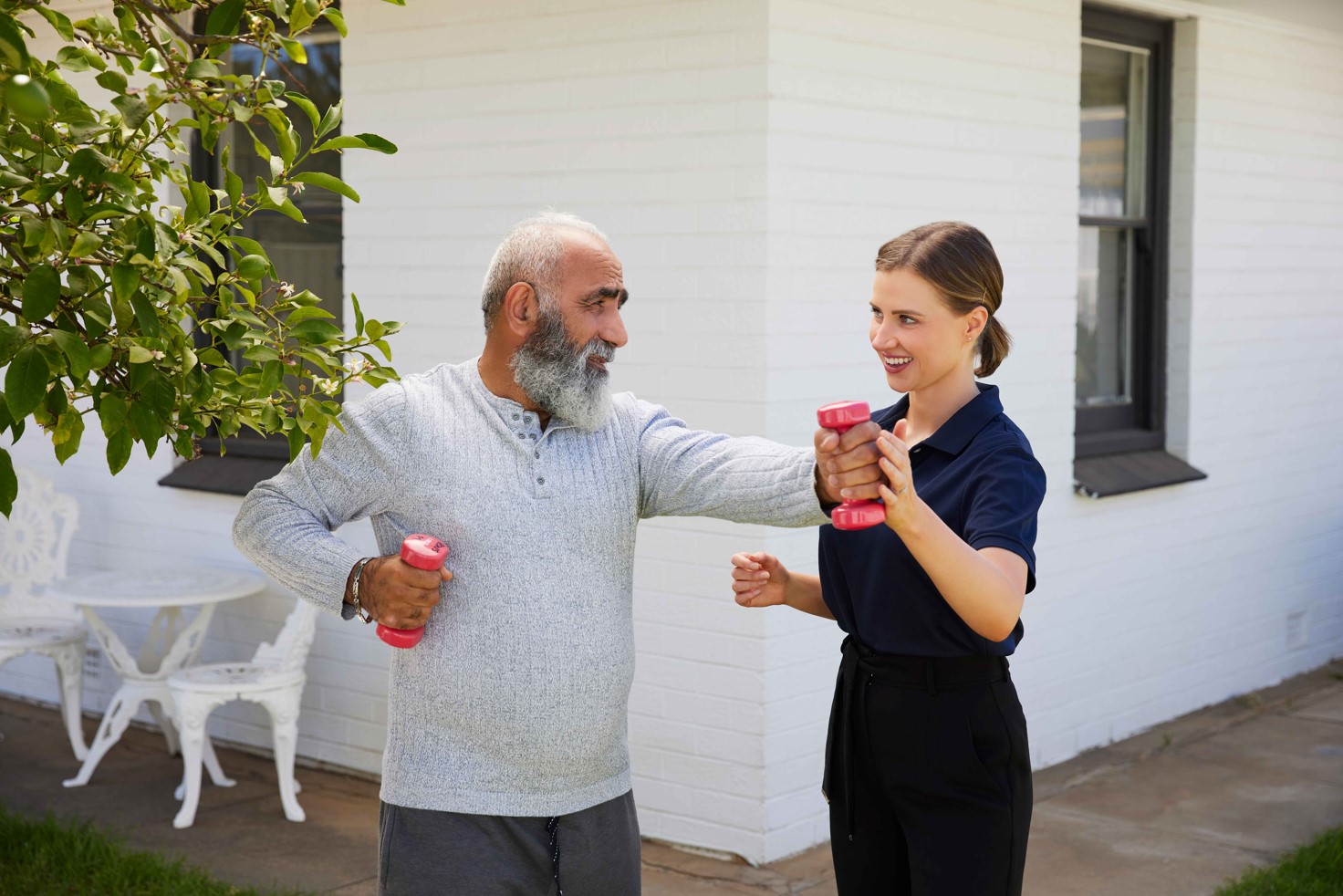 Short-term care
These services are designed to help you recover your health and rebuild your independence in a set period of time. You may be able to access this care through:
Short Term Restorative Care (STRC): support to help you manage everyday tasks for up to eight weeks at a time.
Transition Care Program (TCP): services to help you recover your confidence and independence after a hospital stay for up to 12 weeks as a time.
Respite services: services that give you and your carer the opportunity to do things independently and take care of your health and wellbeing.
Silverchain provides STRC services in eligible locations across Western Australia. We provide respite services through the Commonwealth Home Support Programme (CHSP) and Home Care Package (HCP). For more about the other short term care services, go to My Aged Care.

Aged care homes
Aged care homes (also called nursing homes or residential aged care facilities) are for people who need ongoing support and can no longer live independently at home. Silverchain does not operate aged care homes, but we can still provide support to you, if you live in aged care retirement villages or community. For more information visit My Aged Care or call 1800 200 422.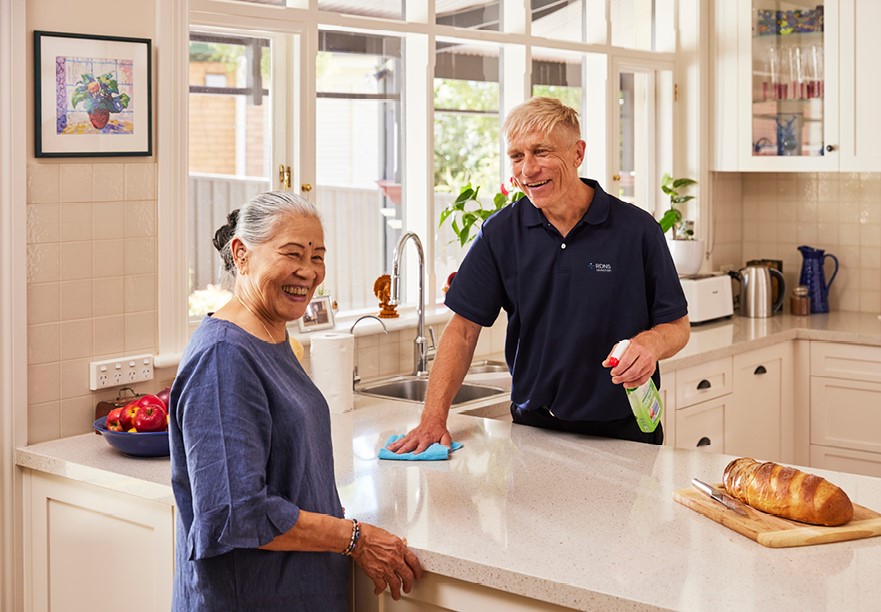 Private services
You can also choose to self-fund your aged care services for as long as you need while your carer is away, after a fall or visit to the hospital, or while waiting for an assessment or to receive your funded aged care services.

Our Silverchain Private services are available on a fee-for-service basis in eligible locations across Western Australia. You do not need to meet any eligibility criteria or complete an assessment to receive private care. Contact us for more details.


Aged care services
There is a range of different supports you can receive through aged care services. You could receive support to help you:
Silverchain offers a comprehensive range of aged care services. You can call our care team on 1300 320 611 or complete the form below. Alternatively, you can email us at careteam@silverchain.org.au.
Get in touch with us today
We always aim to respond within 2 business days of your enquiry.
130 years
Founded in 1884, we have a proud history of providing expert care and support to generations of Australians.
115,000
We deliver our services to more than 115,000 Australians annually.
2.8m
Each year we provide more than 2.8 million sessions of care.
4,400
We employ more than 4,400 people, including clinical teams, care professionals, allied health experts, and a dedicated research and innovation division.